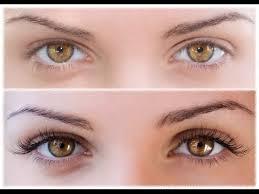 Having long and luscious eyelashes is something that every woman envies. Beautiful and full lashes are the simple secret to natural beauty and expressive eyes, but unfortunately not many women are endowed with thick and long eyelashes.
Long eyelashes not only give your face a distinct characteristic, but also provide depth to your eyes – and after all, eyes are the windows to your soul!
For this reason, there are many kinds of solutions available for trying to make them thicker and fuller. But not all of them have the desired effect that we want.