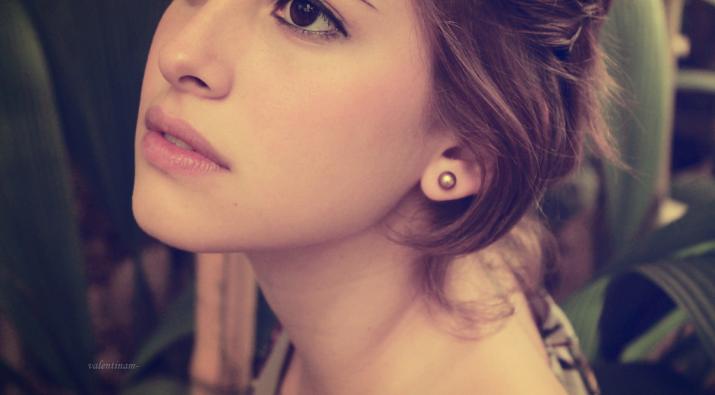 Beauty may be measured differently in different parts of the world, but one fact is constant among all people. Ladies all over the world yearn for pink and luscious lips. From the black girls to the white, the search for pink lips is real. However, this is not an easy venture as getting your lips pink more than a layer of pink lipstick. Yea, that Angelina Jolie pout takes a lot to manage.

For lips to be regarded as healthy, they must be clear of any chapping. I mean, wouldn't it be an offense to call cracked lips healthy? What of darkened ones? Chapping of lips can be caused by a variety of factors that range from dehydration to neglect, weather, and even constant licking. These factors will leave you with dry and flaky lips. In the attempt to get pink and healthy lips, you will be mainly concerned with the lightening of your lips as well as the healing if they are chapped. Some things you can do include:

Drinking Plenty Of Water
Unlike the skin, lips do not have glands for the production of oil. This means that they solely depend on the water from the body to keep them moisturized. When you are dehydrated, your lips will be exposed dryness and in the long run; cracking. However, this can be averted if you drink lots of water.

Using Lip Plumpers
Best Lips plump are beauty products that when applied to the lips, they irritate them making them swell and become red. This makes your lips look fuller and more colorful. This helps you attain the ultimate measure of beautiful (seemingly healthy) and colorful lips. Though they are only a temporary solution, these products will help you get your ideal lip size and color.

Apply Aloe Vera Juice Regularly
When applied on chapped lips, Aloe Vera helps foster the growth of new skin cells in addition to soothing the cracked lips. All you need is a leaf of aloe Vera from which you will tap juice. Apply this juice on your lips as often as possible and wait for the results.

Apply Glycerin and Lemon before You Sleep
Glycerin is a re-known moisturizer while Lemon has bleaching capabilities. When these two are used together, you will be able to get rid of the darkening, on your lips as well as keep your lips moisturized. This will help get you pink lips that are not cracked due to drying. Apply this mixture every night and leave it on till morning.

Rose Petals
Once in a while, you are going to receive a bunch of roses. Now, am sure this will make you feel loved. But after a while, they will wither, and you will throw them away. Why don't you become creative and put them to better use? For instance, you can use them to make your lips more luscious. This is how. Take out some petals in a mortar, crush them and add a few drops of milk and apply the paste on your lips. This will help keep your lips free of any inflammation and nourish them, therefore, giving you healthy and supple lips.

Use Lemon And Sugar
As a result of numerous factors, your lips may become darker over time. Also, just like any other part of the body, they will need to shed off dead skin. When the dead skin is not removed, it will form a layer on the lips giving them a new color. However, sugar can be used to remove the dead skin while the lemon will help lighten them. This will leave you with pink looking lips because the outer layer will have been scrapped off.

Scrub With A Lemon, Sugar And Honey Mixture
When this mixture is applied on your lips, they will become lighter and brighter due to the scrapping off of the dead skin by sugar; the lightning by lemon and will not look dull because honey will have replenished them. For this amazing effect, you just need to mix the ingredients in equal proportions and massage your lips for a few minutes and your lips will have brightened.
Beetroot
Beetroot is an ideal solution if you are looking to keep your lips nourished and colorful. All you need to do is apply its juice on your lips before you sleep and leave it overnight. By morning, you will have your lips in a shade of red that can last for a whole day.
Conclusion
The pursuit for pink lips is a never-ending one. Ladies all over are overturning the world just to get that head-turning pout. However, this venture does not necessarily have to be difficult. You can get pink and healthy lips by practicing some simple routines like drinking lots of water, applying lip plumpers and applying various natural solutions.
Author Bio
Kathy Mitchell was born and raised in the USA. She has done MA in English literature.  Also, she is contributing to consumer health digest since 2011.Her articles are both professional and creative. She loves to read health product reviews online. You can contact her on Facebook and twitter.