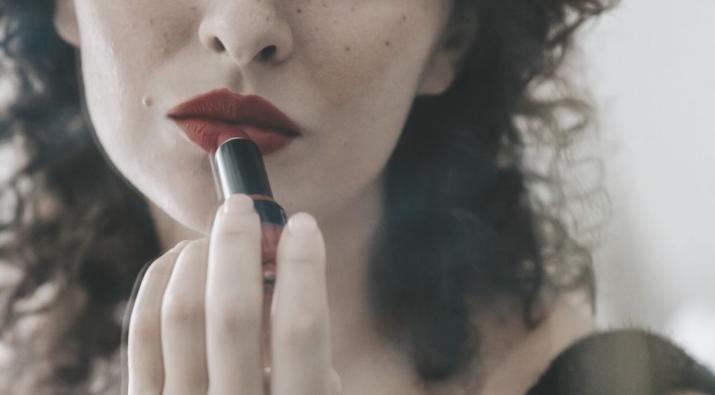 Lipsticks are a big part of completing your makeup and are one of the main elements that add that pop of colour to your final look. These days, not only are there a number of colours to choose from, but lipsticks also come in a variety of types for specific purposes. Whether you want a matte lip colour to go with your evening gown, a creamy nude shade for the perfect professional look, or are simply looking for the best lipstick for dry lips, there is no dearth of options in the market right now. 
Like each year, this year too there are certain lipstick trends that have taken over the makeup world by storm. Here are some of the best lipstick trends in 2021 to help you get an updated look and keep up with what is trending!
Bold orange lips
Orange is the new red! This year bold orange lip shades are a huge hit and come as an upgrade to the classic crimson shade loved by all. Orange adds an electrifying and energising touch to your look and helps uplift your makeup.
Two-toned lips
Back from the 90's, these two-toned lips can be done with a bold lip pencil in a darker shade as the outline and a lighter, complimentary shade to fill in the lips. This trick works specially well with matte lip colours.
Metallic lips
Add that glitz and glamour to your final look with a metallic finish on your lips. This is the easiest way to add drama to your final look for going out. You can achieve this by either buying a metallic finish lipstick in the shade of your choice or apply a layer of metallic gloss over your lip colour.
Extreme gloss
High wattage gloss is a trend that helps accentuate the look of your lips but without making it the centre of attention. This is another 90's inspired lip trend but honestly, the lacquered, shiny lip can never go out of style!
Berry hued lip stains
An easy alternative to full coverage lipsticks, lip stains provide a soft and faded wash of colour that does not smear or transfer. It also adds a natural look to your makeup and is great for long-time wear. Berry hued lip stains are all the rage with it comes to getting an even and subtle look.

Lipsticks are a must-have for every woman's makeup kit, whether you like bright or lighter shades. Keep up with the latest trends and get a new look with one of the above.