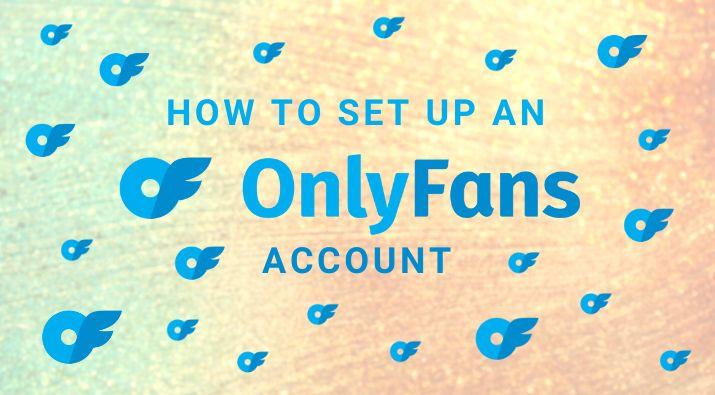 OnlyFans is a social media platform that allows content creators to monetize their content by charging subscribers for access to exclusive content. The platform has seen a surge in popularity in recent years, particularly among influencers and adult entertainers. If you're interested in creating an OnlyFans account, this guide will walk you through the process step-by-step.
Step 1: Choose Your Niche
Before you start setting up your OnlyFans account, you need to determine what type of content you want to create. OnlyFans allows for a wide range of content, including fitness, cooking, beauty, and adult entertainment. Choose a niche that you're passionate about and that you're confident you can create high-quality content for.
Step 2: Verify Your Age
OnlyFans requires that all users be at least 18 years old. To verify your age, you'll need to provide a government-issued ID. This can be done during the account setup process.
Step 3: Sign Up for an Account
To sign up for an OnlyFans account, go to the OnlyFans website and click on "Sign Up." You'll be asked to provide some basic information, such as your name, email address, and password. You'll also be asked to create a username, which will be the name that appears on your OnlyFans page.
Step 4: Set Your Prices
Once you've signed up for an OnlyFans account, you'll need to set the prices for your content. You can choose to charge a monthly subscription fee or set individual prices for different pieces of content. Keep in mind that OnlyFans takes a 20% cut of your earnings, so make sure to set your prices accordingly.
Step 5: Create Your Content
Now it's time to start creating your content! OnlyFans allows you to upload a variety of content types, including photos, videos, and text. Make sure that your content is high-quality and engaging, and be creative in the types of content you offer.
Step 6: Promote Your OnlyFans Account
Once your OnlyFans account is set up and you've started uploading content, it's time to start promoting it. Share your OnlyFans link on your social media accounts and reach out to your followers to let them know about your new platform. You can also reach out to other OnlyFans creators to collaborate on content and cross-promote each other's pages.
Step 7: Engage with Your Fans
Engaging with your fans is an important part of building a successful OnlyFans account. Respond to messages and comments, and regularly update your content to keep your subscribers interested. Be open to feedback and use it to improve your content and grow your OnlyFans community.
In conclusion, setting up an OnlyFans account is a simple process that allows you to monetize your content and connect with a community of like-minded individuals. By following these steps, you can start building a successful OnlyFans page and begin earning money from your content.

Here is a more comprehensive guide on how to start an OnlyFans.