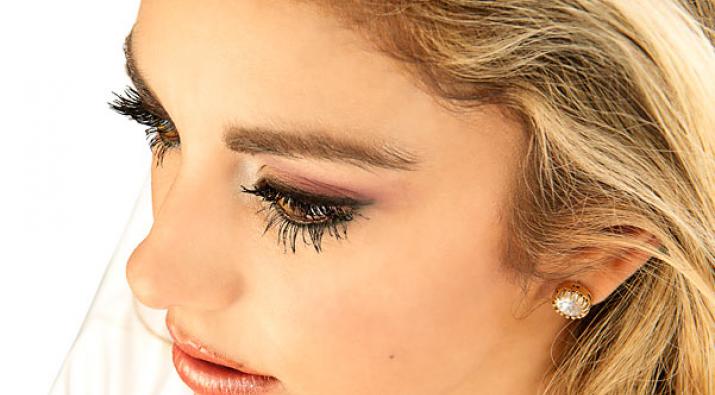 Eyes are what draw people to your soul, and are also the most made up part of our makeup routine. Having beautifully done eye makeup or having bright eyes can easily make your look more glamorous.

Mascara has been one of the most favorite products of women to make their eyes pop, look bigger or just more noticeable and attractive. But applying mascara and finding the correct one for you can be quite the task.

Younique 3D Fiber Lashes is a kind of mascara that is not only easy to apply but will also intensely magnify and enhance your eyelashes, so you can draw more attention to them. After application, your lashes will look longer, thicker and more luscious, no less than a Disney princess!

These 3D fiber lashes have a simple 3-step process for application, which makes use of a combination of Transplanting Gel and Natural Fibers for creating the appearance of eyelashes that have more volume. The Younique mascara does not smudge easily, is water-resistant but can still be wiped off using warm water when needed.

For using the Younique 3D Fiber Lashes mascara, first, apply any regular mascara on your lashes and wait for it to dry. Next, apply the Younique Moodstruck Transplanting Gel and immediately follow with the Younique Moodstruck Natural Fibers. Last, reapply the Younique Transplanting Gel for a second time to secure the mascara on your eyelashes.

For best results, apply the mascara using simple tips and tricks that can aid in easily applying the product without messing up your whole makeup. For instance, hold the mascara brush in the correct angle so that you don't get access gel on your under-eye or eyelid. You can also use a spoon under your eye to block the product from transferring onto your skin.

Another idea would be to lightly twist and turn your brush to get the pigment on it instead of moving it in and out, as that may fill air bubbles into the bottle and make it dry out sooner. Look out for other techniques on the internet that can help you easily use your favorite new Younique 3D Fiber Lashes mascara!