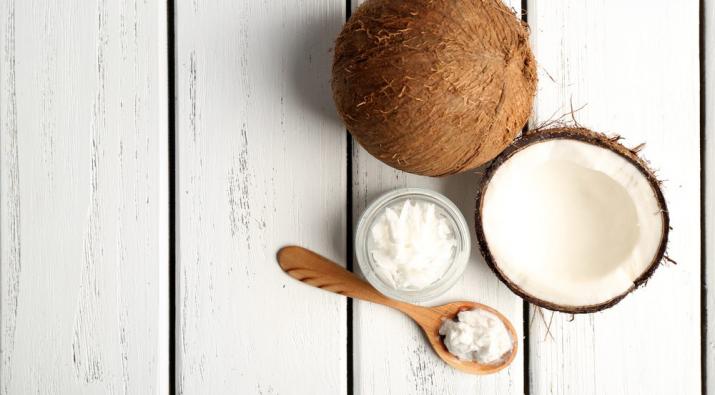 Dejected due to Obesity, lackluster hair, skin problems and many more? Here's presenting one remedy for all worries! The MIRACLE OIL (Coconut oil) having versatile uses is a solution to life's little or big problems which will help get you and your body back on track to a healthy town. One oil innumerable uses!! Sounds mysterious, doesn't it? Keep going to discover the several uses of Coconut oil.
A) Hair :
We all know that to get rid of various hair issues we have to go in for expensive treatments. The good news is that after having a glance at this article you can save on your pockets.
If your hair is on the dry side and prone to flyaways, then coconut oil might be your new best friend. Since it has the ability to absorb all the way into strands, it can help increase your hair's flexibility and hydration. You can also use coconut oil as a styling product. Coconut oil can successfully provide nutrition and hair protein. It proves to be the best treatment in case of lack of moisture. It works against bacteria and fungus hence strengthening the hair and smoothening it.
B) Obesity :
Well, now its time to face reality. Weight loss is a great challenge. But our miracle oil will help us face this challenge with simplicity.
Coconut oil for weight loss is the most weight loss friendly fat to choose due to its healthy medium-chain saturated fatty acids (MCTs) that boost metabolism. It can help you control your appetite resulting in reduced hunger and hence weight loss. Many supermodels are using it as a secret for weight loss.
C) Skin :
Coconut oil is great for the skin. It has many benefits when taken as a dietary supplement as well as when applied directly to the skin. It helps to cure and prevent acne by encouraging a pH balance that allows one's natural oils to combat infection. It is also useful in healing cuts and minor burns. It offers wonderful moisturizing properties, soothing the skin inside out. Coconut oil prevents the damaging actions which lead to signs of aging.
D) Diaper Rash :
Diapers were a wonderful invention, still ever since, diaper rash has become the most common disorder of infancy. Don't worry Mommys!! We will not let you see your little kids suffer more. Coconut oil for diaper rash acts as a barrier and prevents diaper rashes by making your baby's skin smooth and also prevents the bad smell from your baby's diaper area. No one likes to see their baby suffering from a diaper rash. So let's use coconut oil that treats diaper rashes effectively.
E) Diabetes :
Diabetes is a widespread disease in today's era. But a well-balanced diet that includes coconut oil as a substitute for other fats is helpful in protecting against insulin resistance. Researches have proved that people who regularly ingest coconut oil have lower than average cholesterol and very low incidences of heart disease.
F) Teeth :
Dentist!! The word itself creates fear in our hearts. So here is our coconut oil that saves us from this dreadful experience. In a study to test coconut oil's biocidal properties against bacteria responsible for tooth decay, the oil proved to be quite effective. The coconut oil contains no harmful chemicals and is effective to use against cavity-causing bacteria. It has no foaming agents and is inexpensive. It also helps in whitening of teeth.
This miracle oil which is also called the healthiest dietary on earth has a multiplicity of uses which is next to impossible to be covered in a single article which includes reduced risk of heart disease, supporting immune system function, acting as a protective antioxidant, promotion of essential nutrients and many more.