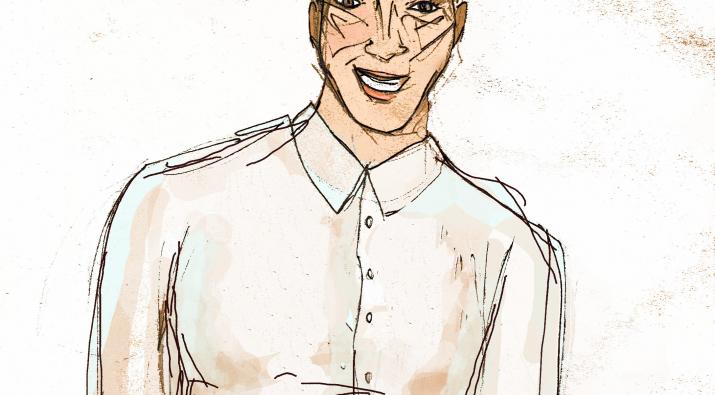 Of course it is. Good skin care is always worth talking about, and those who really want to take good care of their skin always want to know about new products. A skin care twosome, Desire™ by Day and Desire™ by Night, designed to provide skin care 24/7 has just become available. Desire™ by Day is an all-natural serum utilizing plant extracts to block sun damage; and Desire™ by Night is an anti-aging serum to be worn at night.

This two-step skincare process was developed by Jordan Richter who began creating his second line of skin treatments over a year ago in his spa in Scottsdale, Arizona. He relocated to Coronado, California, to concentrate on perfecting the products and bringing them to market; and Desire™ by Day and Desire™ by Night has just become available through Amazon.com and jordanrichtermgmt.com. Jordan said, "My new skincare line is for all ages and races looking for effective skincare. I don't discriminate and neither do my products"!
Desire™ by Day is packed with antioxidants to help reflect UV rays. They come from the rich oils of Carrot, Avocado, Rosehip and Evening Primrose boosted with Vitamins A, B, C, and E.
Desire™ by Night has exfoliating properties and provides anti-aging benefits from Dimethylamkinoethanol (DMAE) and Vitamins A, B, C, and E.

Recent years have seen increasing awareness of the importance of blocking UV rays, and the interest in anti-aging products has grown at an amazing rate. The appearance of the two-step product line Desire™ by Day and Desire™ by Night is a timely one that should spark interest from a wide range of lifestyles. The creator, Jordan Richter, has an eclectic resume. In addition to his abilities as a businessman and skin care entrepreneur, he has a widely appreciated reputation as a musician. He creates music in the Electric Dance Music (EDM) genre, and singles Mild to Wild and Halloween from his 24/7 Album have collected thousands of views on YouTube. For information on the 24/7 music interests of Jordan Richter as well as his 24/7 Skin Care products, visit www.jordanrichtermgmt.com.