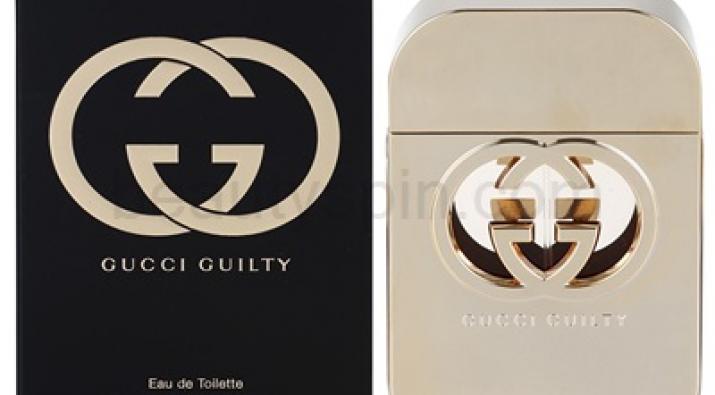 While Gucci is primarily known for its fashionable clothing and bags, its perfumes are extremely popular with women of all ages due to their effervescent smell and elegant lasting presence. Gucci Guilty is no exception when it comes to beautiful fragrances created by the company, and offers a lovely scent that is perfect for autumn.

With Gucci promoting this fragrance for a "21st Century beauty" who is "young, audacious, discerning...an iconoclast who lives life at full throttle...sexy and slightly dangerous," the spicy oriental fragrance gives a sense of sexiness and sensuality to all women who wear it.

It has a warm and dry base with touches of Amber, Patchouli, Lilac, and Geranium, which give it a hint of sensuality. Mixed with middle notes of Peach, Geranium, and Lilac, and top notes of Pepper and Tangerine, the perfume emits a high aura of flirty and fun.

This perfume is perfect for women who want to show their courageous and defiant side, mix sensuality with an edge of danger and give off a sense of mystery. It doesn't smell too fruity and sweet and instead has a spicy undertone that is just the right amount.

Gucci Guilty comes in a beautifully crafted perfume bottle that looks elegant and makes a great gift for someone special. The dull gold exterior shimmers and the popular interlocking Gucci double G logo can be seen from both sides. It creates a glass window that allows us to have a look at the clear glistening perfume liquid inside. The bottle in itself is a work of beauty and ardent fans of Gucci perfumes will want to buy it for the design alone, with the beautiful fragrance being an extra!

While this perfume is great for everyday use and its fragrance is like an accessory in itself, its best use is for special events and parties to add a little extra something to your outfit and give off confidence, self-assurance, and sexiness.

The Gucci Guilty eau de toilette for women is available in 3 sizes - 30 ml ($55), 50 ml ($75) and 75 ml ($95). You can buy it at BeautySpin.com and avail great offers, delivery and customer service!