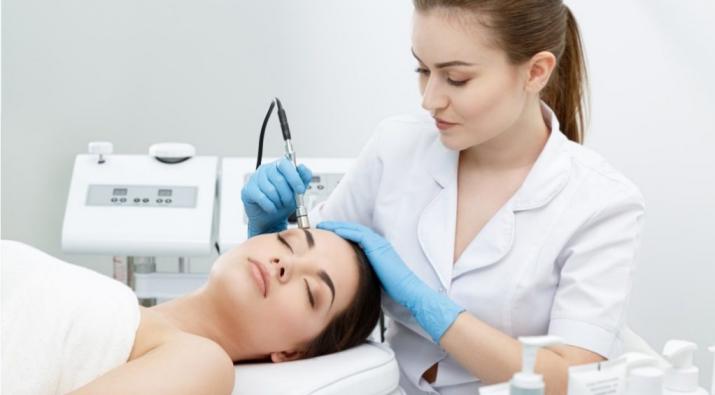 Wrinkles are an unavoidable part of aging and make the skin look saggy and lifeless. People try many treatments to keep their skin looking younger but regardless of what you try you can't avoid wrinkles. This is why using just creams and face packs is not enough to help you with that. Another option people resort to is plastic surgery but that is not just intrusive but can be dangerous for some as well. Thankfully there is a midway that is effective and successful in getting rid of wrinkles.
Diamond Microdermabrasion helps in fighting the unwanted effects of aging and results in skin looking youthful and smooth again. This skin rejuvenation procedure is not invasive and provides long-lasting results. A great place to get microdermabrasion is Anna's Esthetics that is a state of the art skin care facility in Tampa which provides new and advanced skin treatments and procedures.
Microdermabrasion is a simple process that can easily be compared to a day at the spa! The procedure involves manual exfoliation for removing the outer layer of the skin, as well as the use of a unique diamond-tipped wand to clean the skin surface. This leaves the skin toned and soft, resulting in the best possible results. A couple of sessions of this procedure can help you get the desired look. It is a pain-free procedure that also doesn't cause discomfort.
Apart from helping with the reduction of fine lines and facial wrinkles, this treatment is also good for minimizing facial pores and diminishing sun damage, making the skin texture softer. It reduces the number of uneven pigmentation spots, black dots and large and wide pores. Microdermabrasion also boosts the collagen production which tones and firms the skin and polishes acne scars to make them less visible. In fact, people can achieve even better results by combining the treatment with some chemical peels as well.
This new technology in skincare treatments has provided people with a number of ways to retain youthfulness and stay looking young. Diamond Microdermabrasion is one such treatment that has been consistently effective for people all over the world and helps men and women retain their beauty.
The strive for achieving perfect skin has been going on for a long time and microdermabrasion is one such procedure that matches that criteria! Find a reliable and professional doctor who knows the procedure and has the right tools to do the treatment. It is important to have all the information you need so that you can properly go about the treatment and get the best skin possible.