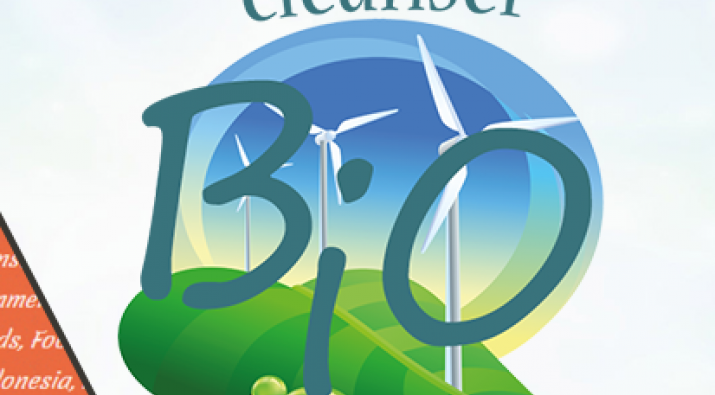 Bio Cleanser is a household cleanser that is environmentally friendly. Bio Cleanser is basically produced to be suitable for biodegrading and removing all forms of mineral, synthetic and animal oil, grease, fat, and vegetables.

Bio Cleanser is perfect for household cleaning tasks such as "Floor cleaning", "Oven cleaning", "Dish wash", "Window cleaning", "Bathroom cleaning", "Car washing", "Fire extinguishing ", "Moss removal", And many other tasks. Besides that Bio Cleanser is a multipurpose product, it is also 100% biodegradable (within 1 hour to 21 days depending on the situation). it can be safely discharged into wastewater without needing any further treatment. Bio Cleanser is also been sold to the industrial industries under the name of AQUAQUICK 2000.

AQUAQUICK 2000 is a patented product of the business AQUAQUICK GLOBAL B.V and was invented & established by H. De Vries circa 1952 in the town of Enschede, Netherlands. In the beginning, the main focus of H. De Vries was the repair of Pirns for the textile industry. The pirns that could not be used anymore and that were set for disposal were smoothened and had a new layer of varnish applied to them. These pirns were then resold back to the textile industry resulting in huge savings for their respected business expenses.

AQUAQUICK 2000 holds a large number of reports and approvals guaranteeing the aspects of safety and the state of the environment. There are no special handlings, storages, or warnings for the application of the AQUAQUICK 2000 product. Find out more about AQUAQUICK 2000 here

Bio Cleanser also provides technical services, We are able to do jobs such as Tank cleaning,  Sand washing, Offshore cleaning, Rig cleaning, Degassing, and many other sort alike applications. Bio Cleanser works together with great cleaning institutes in the world. One of those companies is Ecologix solutions

Range of Eco-logix AQ2000 products: 100% natural (made from plant extracts and nutrients)

Eco-RigClean 

Eco-QuickFireOut 

Eco-SuperBioClean 

Eco-SpillClean

Eco-OilOut 

Eco-SuperOilOut 

Eco-SuperSpillClean

Eco-OilAway 

Eco-SuperTankClean 

Eco-SuperGreaseOut 

find out more about Ecologix Solutions here

For more information about Bio-Cleanser environmental friendly 100% biodegradable household, cleanser go to www.bio-cleanser.com or www.bio-cleanser.com/blog