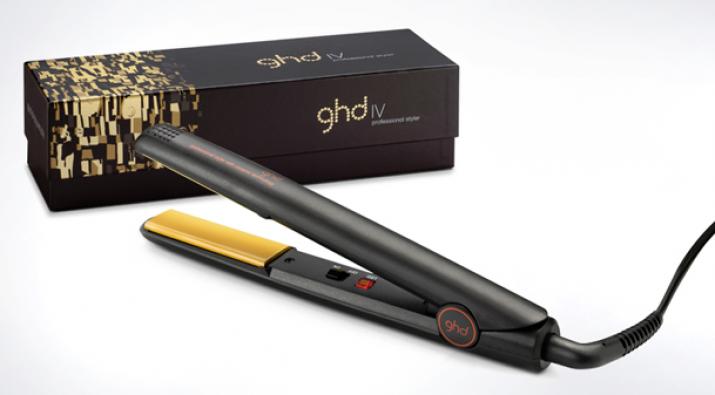 Customers looking for quality products that will leave their hair sleek and healthy will want to take advantage of what Good Hair Day (GHD) has to offer. The UK-based company specializes in affordable hair health and straightening products, and the professional-grade items are used in a number of salons.
Straightening items like flat irons, particularly the Eclipse, is a favorite among many shoppers. The flat iron works on any hair texture and has a heat-resistant plate guard for easy styling. There are six sensors in the flat iron that work to keep the heat even throughout styling, which makes for smooth and frizz-free tresses. The Eclipse also has universal voltage, so it can be used all over the world, regardless of the area's electrical system. This flat iron comes with a two-year manufacturer's guarantee.
The GHD Gold V Mini Styler is perfect for styling shorter hair. The narrow plates make it easy to straighten short locks from the root to give the hair a more refined and precise style. The small flat iron can also be used to create waves and curls, and the ceramic heaters and plates give the hair extra shine and body. A two-year manufacturer guarantee is offered for this flat iron as well.
In addition to flat irons, Good Hair Day offers sprays and creams that contribute to hair health and make flat ironed styles look even more appealing. GHD products like the Straight & Tame Cream is especially for curly hair and protects it against the heat. The company also makes straightening hair sprays that serve as heat protectants for both thin and coarse hair.
Hairbrushes, which are used during the blow drying process to give the hair shape and volume are offered on the Good Hair Day website as well. For instance, ceramic round brushes are available on the website in four sizes to accommodate a number of different hairstyles. The square paddle brush, which is ideal for thicker hair, and is best for creating both blow-outs and up-dos that are free of frizz and show off the texture of the hair.
Good Hair Day provides hair health and straightening tools that can produce salon results, even for those who are not licensed beauticians. The products are often on sale, are competitively priced, and free UK shipping is available.