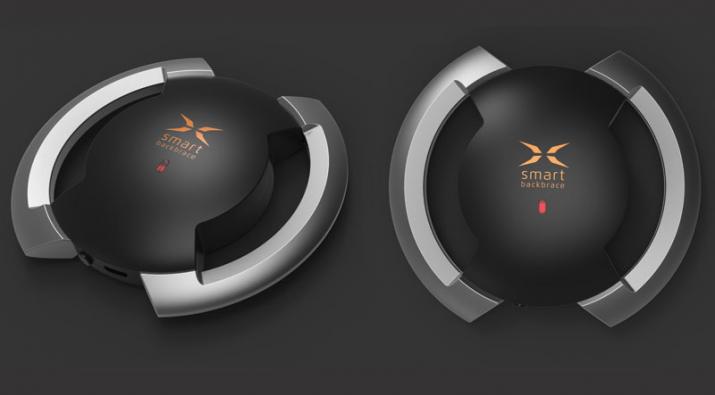 Slouching doesn't just make you look sloppy, it can also cause physical pain. When you slouch, you don't sit up straight and your spine is put at an awkward angle or is curved. Over a prolonged period of time, this can cause any number of problems including back pain, a sore neck and even nerve problems. Instead of slouching and causing pain or injury to yourself, actively work to improve your posture during the day. You'll be amazed at how much better you'll look and feel by making a few simple changes.
Here are 6 simple ways you can improve your posture.
Take a stretch break
A lot of posture problems are caused by weak or tight muscles. You can improve your muscle strength and stretch underused muscles by taking regular stretch breaks. Whether that means going for a brisk walk 2 to 3 times daily or simply getting up and stretching out, changing your position and using muscles that aren't necessarily needed during the day will improve your posture and reduce pain.
Use a brace
If you have severe pain and slouch problems, use a brace. There are various types of posture-improving devices on the market, but even using wide tape to create an X on your back can be useful. A brace is simply a physical barrier that prevents slouching and reminded you to hold your body differently.
Practice good posture when walking
If your posture problems present themselves when sitting, odds are they are also there when you are walking. When walking, stand up straight and pretend you're balancing a book on your head. Keep your shoulders back and avoid looking at the ground. Not only will you improve your posture, you'll also look more confident.
Use color training
Some people have good luck improving their posture through color training. Choose a color or an object that makes you think about your posture. Every time you see the color or object, you'll have a physical reminder to check your posture and make adjustments as needed.
Use ergonomic workstation devices
If you spend a lot of time sitting for work, using ergonomic devices, like an ergonomic office chair or computer adjustments can help you improve your posture. Those working at a desk job should also request a regular computer rather than a laptop to get the keyboard and screen separated to prevent neck pain from looking down. There are many ergonomic devices on the market, and the one you choose will depend on what type of pain you are experiencing.
See a chiropractor
Some people report great success in improving their posture after seeing a chiropractor. If stretching isn't an option and your workplace won't supply ergonomic workstations, a chiropractor can be a great source of relief. A simple adjustment or two can reduce pain in the neck and back. Having the correct alignment for your spine will reduce join pain and fatigue.Your chiropractor can also give you simple exercises to do to help improve muscle tone and reduce pain.
There are many ways to improve your posture. The method you use will depend on how much time and resources you have. Making small changes can add up to huge improvements in your posture, which will change the way you look and feel.