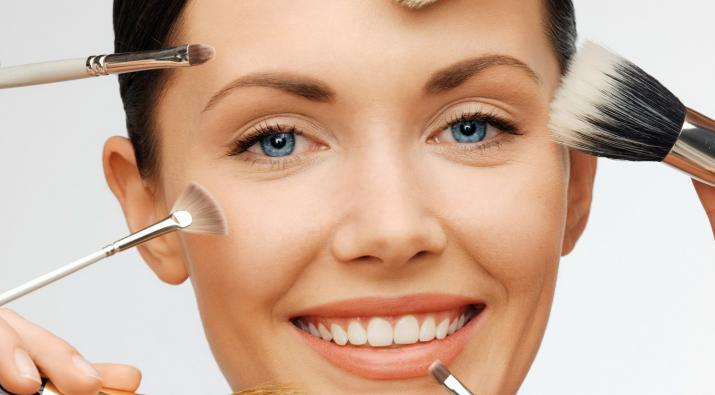 Face primers are the beauty products that let your makeup look good because they let you create a 'canvas' to apply your foundation and concealer. By filling in fine lines and any acne scars or imperfections that you may have, a face primer has the ability to smoothen out your skin and fill in the spaces for even coverage.

While most people believe that a face primer is indispensable for makeup, there are some who like to avoid it altogether. This is due to the fact that the main ingredient that gives you the silky smooth finish is silicon, and silicon is also a reason for skin irritation.

If you too are someone who is allergic to face primers that contain silicon, don't worry! Here are the top 3 face primers that do not contain silicon, but still give you the same amazing results and flawless coverage.

1. Lorac aquaPRIME Oil Free Makeup Primer
Lorac aquaPRIME Oil-Free Makeup Primer is a lightweight water-based primer that moisturizes your skin and prepares it for easy makeup application.  Its colorless gel texture blends in with your skin and the primer contain Sodium Hyaluronate that helps hydrate and reduces fine lines. The primer is great for sensitive skin and is oil, fragrance, and silicone-free.

You can buy theis here.

2. Tarte Recreate Silicone-Free Anti-Aging Primer
Tarte Recreate Silicone-Free Anti-Aging Primer is a smoothening agent that also helps lessen pores and fine lines. Being silicon-free it is great for use by people who have sensitive, oily and acne-prone skin. This primer has been created using the company's Wrinkle Rewind™ technology for and has clinically proven results to reduce the appearance of wrinkles, moisturize and make the skin firm.

You can buy this here.

3. Fresh Rose FreshFace Primer
Fresh Rose FreshFace Primer is lightweight, silicone-free and enriched with ingredients like rose water, cucumber extract, Porphyridium cruentum, green tea extract and vitamins A, C, E. this primer lotion fills in the spaces in your skin and creates a smooth and flawless canvas, hydrating and moisturizing the skin as well. 

You can buy this here.